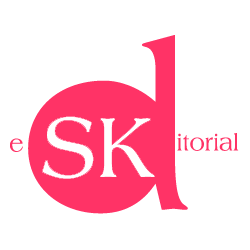 ---
I have both managed and undertaken most kinds of editorial work. Commissions are welcome from individuals, as well as commercial organisations, in the following areas:

Commissioning/Acquisition: I have six years commissioning and development experience in academic books and journals. During this time I have assessed, contracted, advised and successfully published both experienced and inexperienced authors, within a range of social science and humanities disciplines. I currently serve as Editorial Consultant for Anthropology Today, reviewing submissions and editorial policy. I sometimes work with authors in developing their book proposals, and I am actively seeking suitable projects for Sean Kingston Publishing.


Copy-editing and Copy-writing: I also have many years experience of both traditional paper mark-up and on-screen editing, to a number of house-style requirements, and within a number of workflows. I can edit to the level required, whether basic copy-editing, structural editing, or the (re)writing of copy. Copy can be written to order for purposes as diverse as video game narratives and academic blurbs.


Translation and Specialist Editing: My academic background gives me particular expertise in anthropology (the discipline of my PhD) and art theory. This allows me to take on editorial tasks which need specialist knowledge of these and related fields (social sciences and cultural studies generally). In particular, I have experience in the delicate task of editing complex, high-level texts written by authors whose first language is not English.


Production Editing and Project Management: Throughout my editorial career I have been involved in the preparation of files and copy for print. I have experience of litho and digital printing, and electronic/online distribution systems requiring pdf or XML output. See also, Sean Kingston Project Management.


---
2 Hermitage Cottages, Canon Pyon, Herefordshire, HR4 8NN, UK